About Watchsted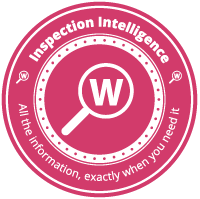 We came up with the idea of Watchsted on one of our monthly innovation days. We wanted to create a tool that presents the very latest Ofsted inspection data in a simple and meaningful way to save people time.
We created the inspections map for people to visualise the latest inspections schools, children's centres and early years establishments all over the country. The map contains a simple view of each inspection's summary grades and a quick link to the provider on the Ofsted website.
Users who subscribe to the full version of our Perspective improvement suite also benefit from the inclusion of a unique Ofsted Inspector module providing intelligence on all the Lead Inspectors. See what else is included.
Why wait to analyse data that is a month or more behind what is happening — Watchsted is updated daily providing the most up to date picture of what is happening across Inspections in England.
Why was Watchsted created?
To help provide data for researching school, children's centre and early years improvement and inspections
To help provide some transparency and analysis of Ofsted and their providers
To aid anyone looking to ensure that government policy regarding school inspection is on track
We always strive to help local authorities, schools, children's centres and early years do their very difficult jobs. Ultimately we believe every child deserves a quality education.
About the data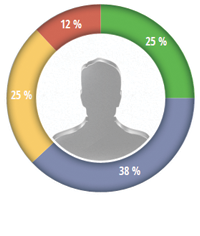 The data and content that we are presenting inside this tool is all in the public domain.
Our data engineers have assembled the relevant data sets and we present them to you in ways that will hopefully provide useful intelligence and save you time.
We've made our best efforts to ensure the data we present is accurate, but data is subject to change and may even contain errors at the source. To this end we cannot provide any guarantees with what we are showing, but ask that if you do find any issues with the data then please click here to report it.
Please note the following:
Analysis & Local Authority Comparison
We are including the latest inspection (where available) for Schools, Children's Centres and Early Years Providers that have been published since:
Jan 1st 2012 for Schools(Section 5 inspections only)
April 1st 2013 for Children's Centres
Sep 1st 2015 for Early Years. (Note: Childcare on Non-Domestic Premises, Childcare on Domestic Premises and Childminders)
We have included a date filter allowing you to look at inspections between any 2 dates. You can only select dates AFTER the dates we have shown above for the currently selected provider type.
This enables you to look at inspections since Sept 2012 for schools when the framework was updated again. You may also want to see the impact of changes in the way behaviour is inspected, or beginning/end of term inspections.
Local Authority Performance Tables
Pupil counts are sourced from the latest January school census. This is rounded to the nearest 5 and an X is assumed to be 1 pupil. Where there is no school census headcount we fall back to the Number of Pupils value from EduBase. If neither of the previous are present we use the EduBase School Capacity figure.
The list of schools as well as each school's phase and region is sourced from EduBase. Only those marked as Open at that date are included. Only School inspections are included in this table.
Watchsted is the source of the inspection grades data. Only a school's latest inspection is considered. Where an academy is yet to be inspected it's latest pre-conversion inspection grade is used.
The latest framework option only shows inspections since 01/09/2015. This allows you to compare like for like inspections. Older frameworks reflect a different grading criteria, but both Ofsted and the DfE include the latest inspection for each school (regardless of the framework) in their calculations for their Good or Outstanding indicator.
Schools which have not been inspected are ignored and not included in the denominator of any percentage calculation.
There is an option to Hide LAs with fewer than 10 primary or 3 secondary school inspections. If an LA is hidden, it's values still contribute to regional and national calculations.
Childminders and Domestic childcare
Watchsted holds the name and postcode of every school in England, this means that we can plot exactly where their inspections are on a map and present the name of each school.
Ofsted must be given consent before it can hold the name, address or contact details of childminders, or those involved in domestic childcare.
This means that Watchsted will only show the name of an early years provider if Ofsted has been given consent to publish it. If consent has not been given Watchsted will show the providers URN.
It also means that Watchsted does not collect the postcodes of these providers. However we do know which local authority these providers are associated with. Therefore these inspections are shown at one point within each local authority in a pie chart. Clicking on a pie chart will explode the pie to reveal all the inspections associated to the LA in a spiral. If there is only one inspection associated to the local authority then it will be shown as a pin rather than an exploding pie.
Region Sets
Ofsted and the DfE group schools together in various ways. The analysis page provides three region sets, which are detailed here.
Ofsted regions. There are 8 Ofsted regions defined here
DfE regions. There are 9 DfE regions defined here
RSC regions. There are 8 Regional School Commissioners defined here
The Local Authority performance tables show 10 regions some of which can be combined to display either the Ofsted or DfE region sets.
Statistics: Ofsted vs. Watchsted
The Inspection Data Summary Report provides great statistics on school inspections, but the published data can be a little out of date. We update our inspection statistics every night so that you can benefit from all the latest information.
With this in mind, you may see some differences between our data and that on the Ofsted Summary Report. Any differences are likely to be more noticeable in the local authority comparisons.
What do we mean by frameworks?
For example: Before January 2012 schools were inspected under a specific set of rules and regulations. In January 2012 Ofsted introduced a new framework. The framework was updated again in September 2012. The common inspection framework was introduced in September 2015. A similar change took place for Children's Centres in April 2013.
We wanted Watchsted to present a different view. One that only looks at the latest inspection frameworks for schools, children's centres and Early Years Providers.
We update our inspection statistics every night so that you can benefit from all the latest information.
Who made Watchsted?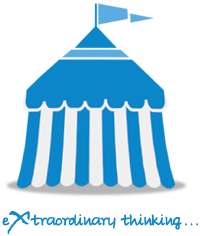 Watchsted was made by Angel Solutions, "the biggest little education company you've never heard of". We work with nearly every Local Authority in England and provide school improvement solutions to thousands of users across schools, children's centres & Early Years Providers — even overseas!
Formed in 1999 and based in Liverpool our team works out of an office that has been transformed into a Circus.
Click here to find out more about us.
How we already help Schools, Children's Centres and Early Years Providers
We offer a free web based tool called Perspective Lite to all Schools, Children's Centres and Early Years Providers in England.
Those who sign up for free access benefit from:
Watchsted Inspection Map
Personalised News
Unique Infographic Generator
Real-time Data Dashboard
Additionally a School, Children's Centre or Early Years Provider may also receive news, data, documents and records of visits from their Local Authority if they have this facility
Are you a School, Children's Centre or Early Years Provider & want to sign up for a free Perspective Lite account? Sign up today
Watchsted features within Perspective
Users who subscribe to the full version of Perspective also benefit from the inclusion of Watchsted Inspector profiles and quick access to the main summary of findings and recommendations for improvement.
Perspective is an improvement tool that helps with SEF, Development Planning, Teacher Standards, Observations, Performance Management, Stakeholder Surveys, Document Management, News and more!
Ofsted Inspector Profiles
Watchsted makes it possible to see a profile of each Ofsted lead inspector.
Access all their previous inspections, summaries of their main findings and recommendations for improvement, pen portraits as well as a hotspot map of their inspections with establishment contact details.
Recent Ofsted Inspections
See a map of the latest Ofsted inspections that have taken place at establishments like yours.
Quick access to grades, main summary of findings and recommendations for improvement.
See an emerging picture of what Ofsted are saying in their inspections, across the country.
How we already help Local Authorities
Angel Solutions, in partnership with the NCER, provides over 150 Local Authorities with Nexus and Keypas — tools for school improvement & data analysis. This web based software provides LAs with realtime analysis on EYFS, Phonics, Key Stage 1 and 2, and is used to collect data from schools to produce the return to the DFE. Additional analysis and benchmark data is also included, providing a realtime view of national figures months ahead of publication.
We also provide additional modules which are integrated inside Nexus. A number of Local Authorities are already seeing their benefit…
Broadcast streamlines the process of getting reports and documents to schools in a secure way.
Pendulum, our Records of Visits system, captures interactions with schools. The built in dashboards provide analysis of interactions as well as an audit trail between LAs and schools.
If you work in a Local Authority and would like to find out how you can access Nexus, or learn how Broadcast and Pendulum can help your Local Authority, contact nexussupport@angelsolutions.co.uk or speak to James Burch: 0845 833 0933.